2021
We invite you to read the stories of two of the young people who have attended VisPa. They represent many more individuals who each have their own stories of how they came to be at VisPa. Over the years it has been a privilege to watch each one of them grow in grace, dignity and joy despite the many challenges which they face and will continue to face throughout their lives. Your interest has helped to change their lives for the better.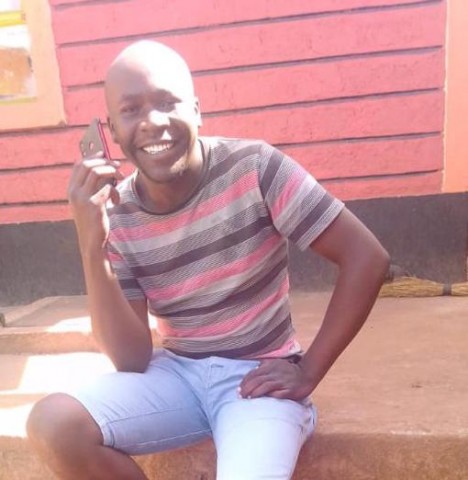 My name is Zephaniah Odhiambo. I am 25 years old and I come from Rabuor village in Kisumu County. I am a total orphan, my father Oyugi Onjweru passed away in March 1998 while my mother Lucia Oyugi, passed on a year later in July 1999. I am the last born in our family of six siblings, comprising of three women and three gents.
I first joined Vispa in standard three in the year 2005 in primary school. I was a day scholar coming from home to school every morning. Vision and Passion started supporting my education since 2005 in primary school. I sat for my Kenya Certificate of Primary School Examinations in 2010 at Vispa Emmanuel Christian Academy where I passed well with a mean mark of 316.
I joined Vispa Emmanuel High School in January 2011 in form one. I got full scholarship to study in high school at Vispa and for that, I am very grateful. I therefore completed my high school education and sat for my Kenya Certificate of Secondary Education in 2014 where I scored a mean grade of B- (58 points).
In 2015, after completing my high school education, I did odd jobs here and there including running an MPESA shop to help raise some little money for my personal use. In pursuit of higher learning, I joined the Kisumu National polytechnic in January 2016 to pursue a three-year diploma course in Civil Engineering. Again, Vispa gave me a full scholarship and paid all my school fees. Vispa also catered for all other charges that were needed at the college. I am eternally grateful and indebted to Vispa for this. While in college, I was able to go for student attachment twice in my course of study. The first attachment was in 2017 with the CHINA WU YI CONSTRUCTION COMPANY in Nairobi. The second attachment came in 2018 where I was attached to Parbat Siyani Construction and Elite Earth Movers JV.
I was able to successfully complete my three-year engineering course at the Kisumu National Polytechnic. I am yet to graduate because the polytechnic does its graduation every two years of which I was to graduate in December 2020. The Corona Virus pandemic interfered with the plans and now I have to wait for communication from the institution to ascertain when I will graduate.
At the moment I am a surveyor with Parbat Siyani Construction and Elite earth Movers. Although the job is not permanent, I trust God that He will open doors for better opportunities now that I have my diploma certificate with me.
Generally, I would like to thank Vision and Passion Centre for providing a home for me for more than 20 years, not forgetting to thank Mama Bishop Hellen Ochieng' and Baba Bishop George Ochieng' for providing the parental love and care throughout my life. May the Lord continue blessing you.
To the entire Friends of Vispa, I want to sincerely thank you for standing in the gap for me to be able to achieve an education that I would have otherwise missed. May our good Lord continue blessing you and fill in all your cups.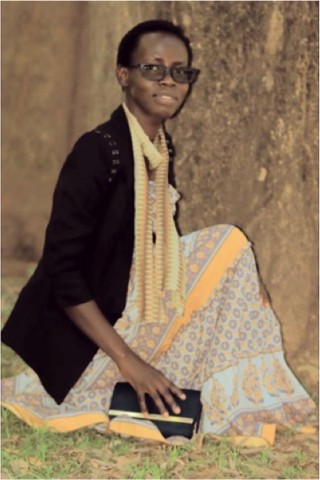 My name is Winnie Awuor Onyango. I am 24 years old and I come from Okana village. I am a total orphan, my parents passed away when I was still a very young girl. I was an only child to my parents.
I learnt about Vision and Passion in 2004 through Rev George Ochieng' while I was still in standard two at Okana primary school, where Rev George Ochieng' was a teacher by then.
I joined Vispa Primary School a year later in 2005, while I was nine years old and was admitted in standard three.
Since 2005 I have been at Vision and Passion Centre and Vispa Schools where I sat for my Kenya Certificate of Primary Education in 2010. I then proceeded to Vispa Emmanuel High School in 2011. I sat for my Kenya Certificate of Secondary Education Exams in 2014 where I scored a mean grade of B-(minus) of 55 points.
I joined Kenyatta University in September 2015, to pursue a four-year course in Bachelors of Education Arts, specialising in Business Studies and Geography. At the moment I have completed my four-year course and I am awaiting teaching practice in May 2021 after which I will be able to graduate.
Vispa has changed my life in so very many ways and I'll forever be grateful for their support to me…
1. My spiritual life was transformed completely and I came to know more about God the more I was at Vispa.
2. Vispa has always been faithful in supporting my education financially and for this I'm grateful.
3. My communication skills also improved while I was studying at Vispa.
4. I learnt to live with others regardless of who they are and what they've done to my life.
To the Friends of Vispa and Deputy Arch Bishop Hellen Ochieng', thank you very much for the kind heart you have. The support you give to the needy is big and may the Lord bless you and give you more strength to serve him.
 11th May 2016
Meet Hemstone. Hemstone did very well at Primary School but was unable to go on to high school because his family could not afford to send him and his hopes for the future were shattered. He heard about VisPa and joined in 2010 to complete his education. Hear his very moving story here.
Sponsorship changes lives.
19th March 2016
Meet Judith. Judy was orphaned in 2005 as a young child. Her grandmother couldn't afford to send her to school and the future was hopeless. But Judy was given a place at VisPa and she was able to complete her secondary education there. Now Judy is training to be a teacher and hopes to come back to VisPa one day. Hear her full story here.
8th January 2016
Meet Lillian. Lilly first came into contact with Hellen and George Ochieng when she was 12 years old. She couldn't afford to go to school and wanted to work for the family as a housemaid. Instead, Hellen and George sent her to school. She has a wonderful story which she wants to share with you all in this short video below. 
5TH OCTOBER 2015
Philip is one of the children who is supported by VisPa. The sponsorship he receives is changing his life.
You can change the life of a child at VisPa forever, today. 100% of your support will provide food, education, healthcare and a future.
Why not get involved?
20th January 2014
Calvin has been a pupil at VisPa Emmanuel Secondary School since 2010. In this short clip he tells us a little bit about himself and his life and how he came to be at VisPa.
Calvin is now finished his school education and did very well in exams. He hopes to go to university this year.