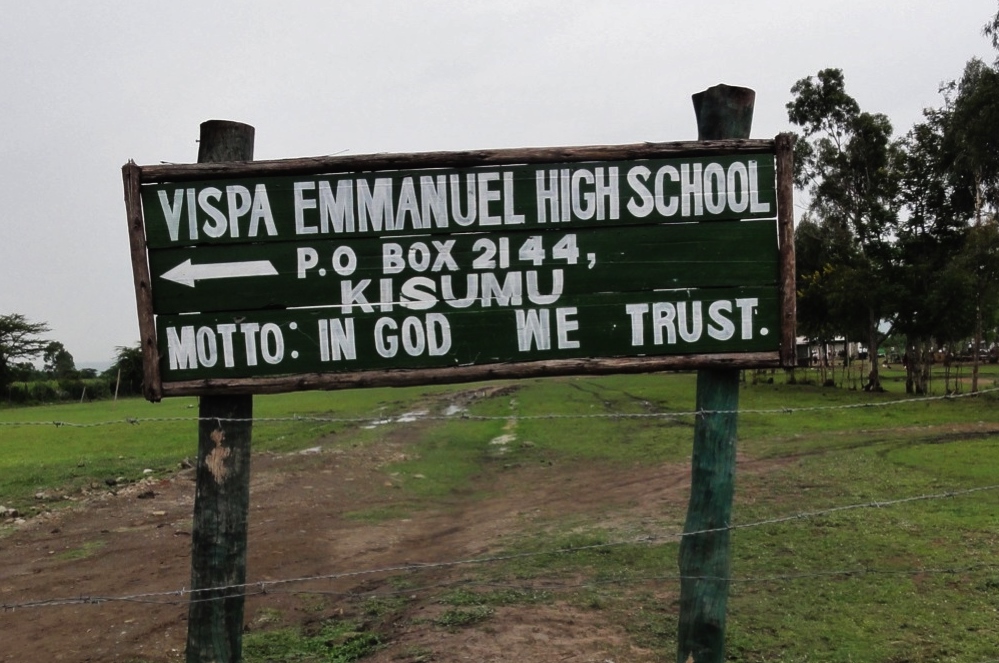 VISON AND PASSION CENTRES (VisPa) is a Christian charity based in Western Kenya, managed by George and Hellen Ochieng. Since 2007 we have witnessed the work of VisPa as they have reached out to and cared for the most vulnerable children and young people.
It seeks to nourish each child spiritually, emotionally and physically. It is a blessing to watch children grow in dignity, joy and grace, despite the challenges which they face.
"We are called to provide holistic care to orphans and vulnerable children in Kenya while believing in an all sufficient God as creator and provider".
Hellen and George Ochieng
Founders of VisPa
The story so far
1991: Hellen began assisting widows and their children while she worked in a bank in Kisumu, western Kenya.

1998: She left work to devote herself full time to working with children in need, looking after 25 children at home.

2000: Hellen was able to expand this to 65 children when she acquired additional land to build simple mud houses, and start a small school.

2009: A solid structure Primary School unit was built and the number of pupils grew and a Nursery was established.                   
2012: The Primary School had now over 268 pupils. There was a need for a Secondary School, to allow the children to progress, and that was built, having a capacity for 300 pupils.                                                                                                                                 
2013: Pupils from Vispa began to obtain grades in the national examinations to allow them to attend colleges and universities. In all, over 600 children and young people are being cared for each year.
2014: For the first time, two female VisPa pupils gained the grades to qualify them for university.                                                               
2017: Due to the under representation of girls going to university, a girl's residential dormitory was opened, providing a home and a safe environment to secondary school pupils.
2019: New Primary School on same campus as High School completed.
2021: Over 50 Vispa pupils enrolled in college and university courses.
"I thank God that we have come so far and I can see the Lord's hand in it, that he is faithful, the One who called me.
I am looking at a bright future for all of our young people and a change that can be seen, felt and testified about physically, academically and spiritually."
Hellen Ochieng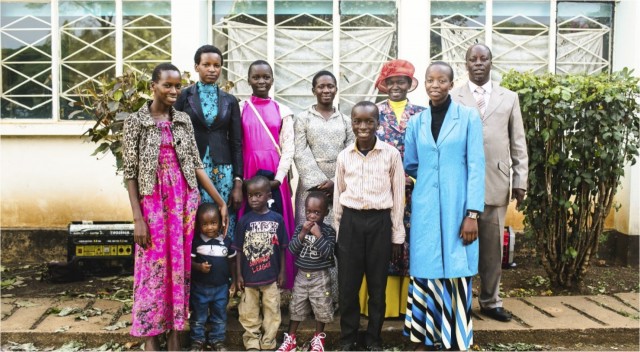 FRIENDS OF  VISPA is a Christian charity based in Northern Ireland, set up to support the work of VisPa. It provides financial, material and spiritual assistance, through child sponsorship, building projects, clean water access and team ministries. Its members have been involved with VisPa since 2006, being part of the of the outreach and ministry.
"It is a privilege to partner with VisPa and witness the children grow in dignity, joy and grace, despite the challenges which they face."
Colin and Gillian Hayburn
Directors of Friends of VisPa