Thanksgiving service – Friday 17th April 2015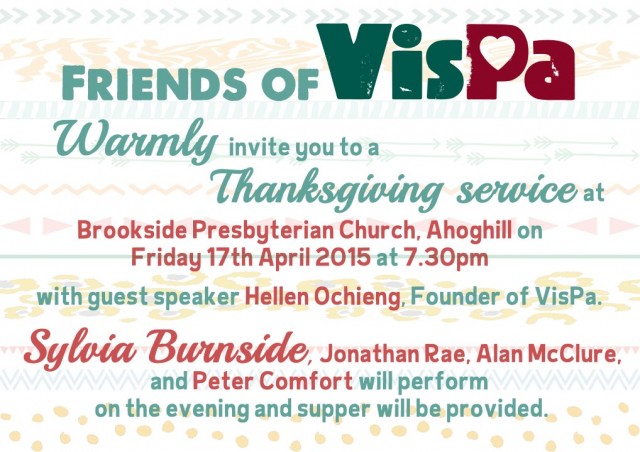 On Friday 17th April 2015, we will be celebrating the work of VisPa and giving thanks to God for his goodness through a Thanksgiving service.
We hope that the founder and director of VisPa in Kenya, Hellen Ochieng, will be able to join us and tell us all about what has been happening recently at the VisPa nursery, primary and secondary schools and orphanage.
Sylvia Burnside and her very talented band will also be performing on the evening and supper will be provided.
We would love to see you at Brookside Presbyterian Church to share in this special evening with us so be sure to put the date in your diary!