Thanksgiving Service 2018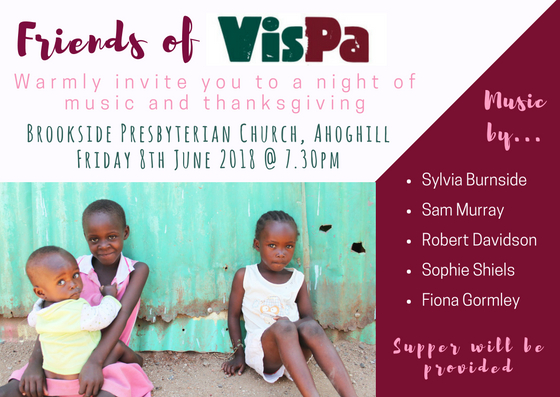 On Friday 8th June we will host our annual thanksgiving service in Brookside Presbyterian Church.
The founder of Vispa, Hellen Ochieng, will  join us and tell us all about what has been happening recently at VisPa School and Orphanage.
Please join us for this special evening of fellowship and bring a friend!