We invite you to read the stories of some of the children and young people who attend VisPa. They represent many more individuals who each have their own stories of how they came to be at VisPa. Over the years it has been a privilege to watch each one of them grow in grace, dignity and joy despite the many challenges which they face and will continue to face throughout their lives. Your interest has helped to change their lives for the better.
Orphanage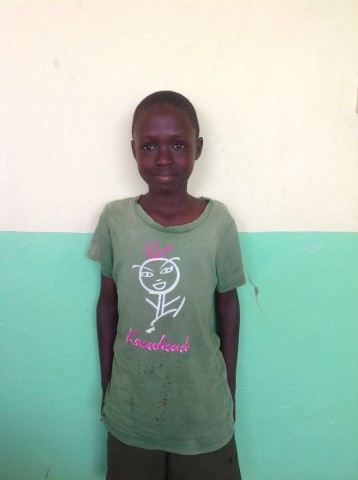 Anthony Blair


Age 11
Class 5
Tony Blair was born in 2003 in Kisumu city to his late parents.
Anthony's parents passed away when he was just 5 years old. Before he came to VisPa orphanage he stayed with his sick mother at home. His brother Samuel was already at VisPa at this time as his mother struggled to take care of them following the passing of his father.
Anthony also began his schooling at VisPa Emmanuel School in 2009.
Today he is an active boy and he is in class 5 at VisPa Primary school. Anthony's health was very poor when he was brought into the orphanage but it has since improved. He is a very hard working boy who is always among the best in the class. Hopefully he will have a bright future.
"Whoever welcomes one of these little children in my name welcomes me [Jesus]."
Mark 9:37
Nursery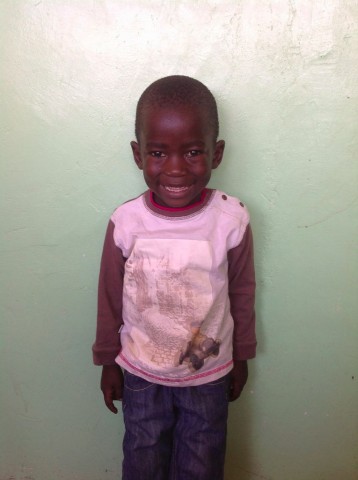 Moses Ochieng


Age 5
Baby class
Moses was born in 2009 in Kisumu City to unknown parents. Moses was found neglected on the footpath at the age of one week old on a cold night. From that time he has stayed at Vision and Passion Orphanage. Moses is now 5 years old and is in the baby class at VisPa nursery.
He is always happy and is part and parcel of the VisPa centres. Moses' future is very promising and everyone has hope for him at VisPa following his academic performance in class.
" 'For I know the plans I have for you', declares the Lord, ' plans to prosper you and not to harm you, plans to give you hope and a future'. " 
Jeremiah 29:11
Primary School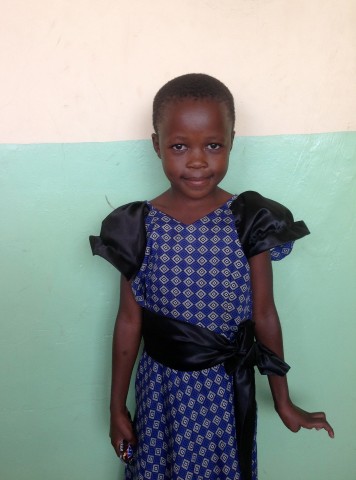 Donnah Akinyi


Age 10
Class 4
Donnah was born in 2004 in Kisumu County. Since her birth she stayed with her widowed grandmother with her two other siblings until it became difficult for her grandmother to take care of, or educate the family.
Donnah joined VisPa orphanage last year (2013) along with her brother Samuel.
Donnah is very hard-working, jovial and God-fearing. She is also very good at reciting poems. Donnah is currently in Class 4 at VisPa Primary School and we hope that she will have a bright future ahead of her.
"Children are not tasks to complete, but gifts to enjoy. And we do this by remembering that they are truly gifts from God."
Trillia Newbell
Desiring God
Secondary School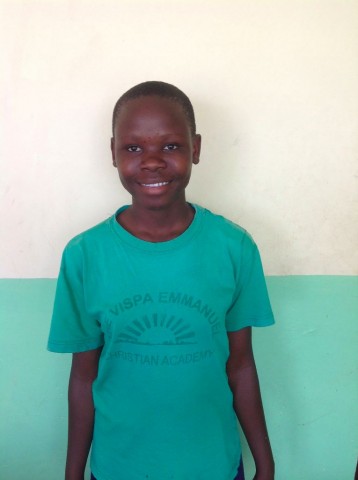 Cynderella Akinyi
Age 15
Form 1
Cynderella was born in 2000 in Kisumu city and she lost both of her parents when she was 5 years old and she was brought to the VisPa in 2007.
Until she was brought to the orphanage she lived with her uncle who had seven other children to take care of. Her uncle struggled to provide for the extended family so he brought her to VisPa.
Today she is in Form 1 at VisPa Secondary School. She is a well behaved, hardworking and hopefully she will have a successful future.
"The Lord delights in those who fear him, who put their hope in his unfailing love."
Psalm 147:11